Plastimo First Aid Kit Crewmedic - from
Packed in a soft and water resistant pouch, the Crewmedic first-aid kits has been elaborated to provide the essential first care equipment during the vital minutes following an accident, before the arrival of the nearest rescue teams.
Available in 3 versions: 30, 60 or 180 minutes.
Each model floats, is water resistant and features a very handy hanging lanyard.
30-minute model:
Ideal for small boats, wind or kite surf, dinghies, jet-skis, etc.... Recommended for the immediate emergency situations.
60-minute model:
Suitable for boats up to approx. 7m. Recommended for coastal navigation.
180-minute model:
Complete set, suitable for coastal or cross-channel use.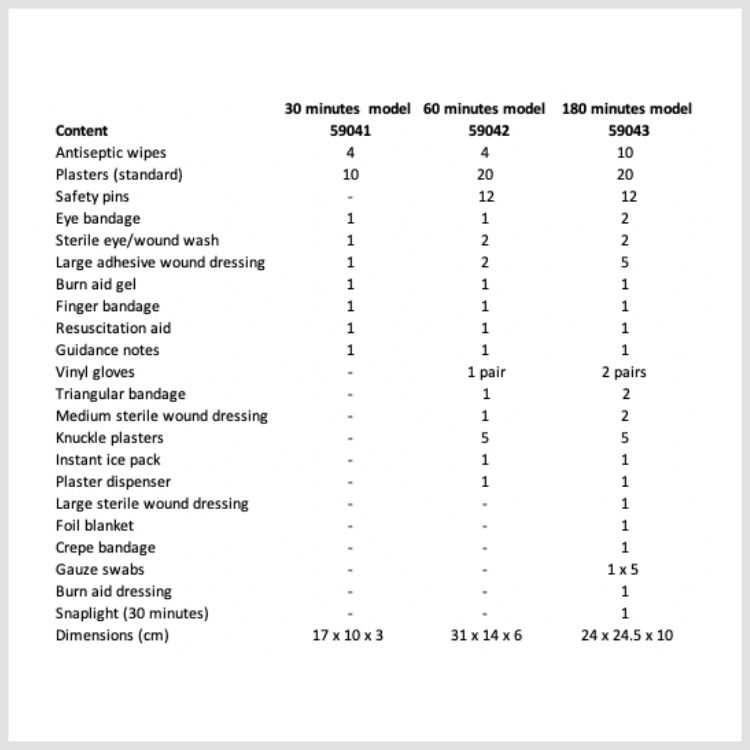 Free IOM delivery on all orders over £50

Return up to 14 days for unopened items